Yesterday, Misty went on to join the rest of our tribe. As feared, her kidneys didn't register enough change to give any hope of improvement and she began to get weaker and weaker. She still had the wherewithal to cry and start fidgeting to get up to relieve herself, but needed to be held to avoid darting off and failing with what was left of her motor control. She was far weaker than the previous night and mostly tried to sleep.
With the kidneys shutting down, her waking experience was becoming one of extreme dizziness. I would describe her last night, like being chained to the teacup ride at Disney and not being allowed to get off. That's really no way to live even if you might have a couple more days before things become painful instead of uncomfortable.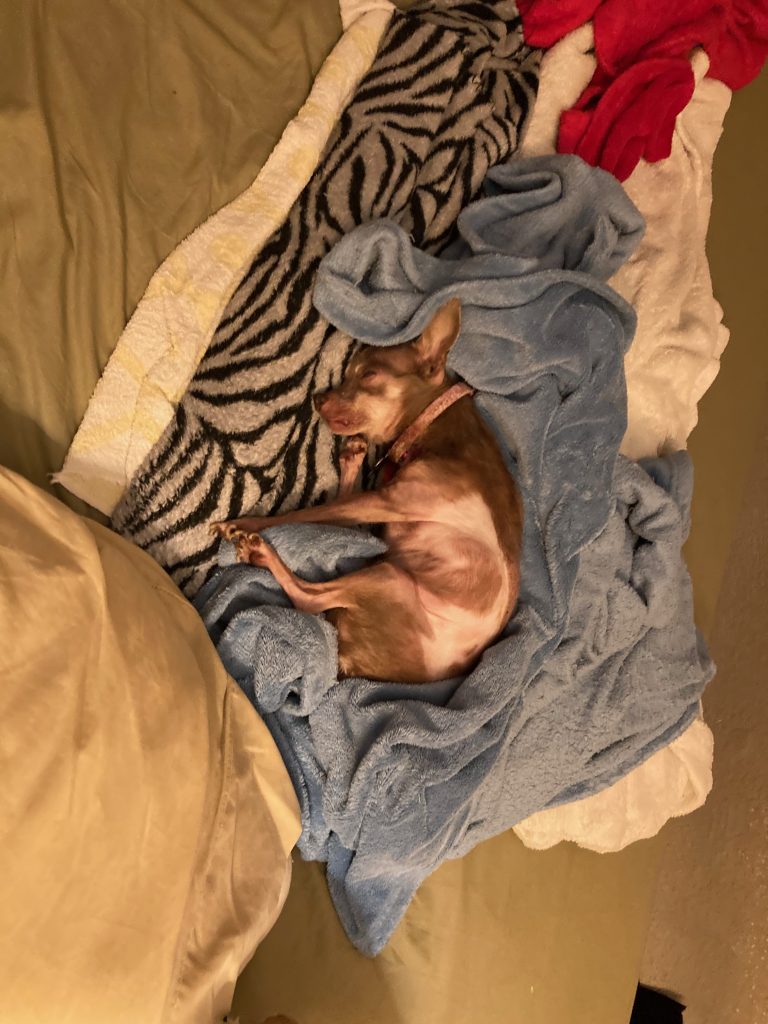 By the time the blood work was done, she was fairly close to a coma and the vet rated her quality of life at about 3/10. I think choosing to say goodbye while she was still conscious and not in too much pain was the best plan we could offer her.
Hopefully Corky, Willow, and Coco can lead Misty to where all the good treats are on the other side of the bridge. If there was ever anyone in our family who loved food more than me, it was you little sweat pea.